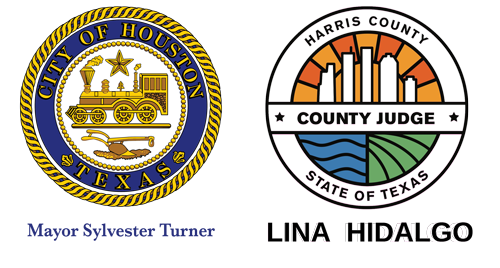 The Houston Harris County Winter Storm Relief Fund, established by the City of Houston and Harris County, and overseen and administered by United Way of Greater Houston and the Greater Houston Community Foundation is helping our region's most vulnerable neighbors during this critical time of need. The Fund is focused on relief and recovery efforts across the City of Houston and Harris County.
Because of the immense needs, The Fund is focused on grant making to local nonprofits that will meet unmet needs of families who need additional help to recover, including help with plumbing and home repairs, temporary housing, and other basic needs relief. The Fund is dedicated to filling the gaps that may not be met by other local and federal efforts.
Thank you to CenterPoint Energy for their lead gift of $1 million to support this work.
---
FOR THOSE SEEKING HELP
Those who were impacted by the storm and reside in the City of Houston or Harris County are asked to take the following steps to be connected with available resources:
Home Repair Assistance
Complete the Connective Home Repair Application at https://www.connectivetx.org/winterstorm/home-repair.
For those who do not have access to technology to fill out the survey, please contact the 211 Texas/United Way HELPLINE to be connected with The Alliance, who will then assist residents in the application process. To contact 211, dial 211 or 713-957-4357.
Financial Assistance
Contact the 211 Texas/United Way HELPLINE to be connected with a nonprofit partner providing assistance in your area. To contact 211, dial 211 or 713-957-4357.
---
ADVISORY BOARD
A fund advisory board is leading fundraising efforts to support the Grants Committee in distributing funding to nonprofit partners with a laser-like focus on home repair and related relief and recovery efforts. Mayor Turner and Judge Hidalgo each appointed four advisory board members.
Advisory Board Chair: Dave Lesar, CenterPoint Energy
Ric Campo, Camden Property Trust
Jim Crane, Houston Astros
Bill Jackson, Harris County Precinct 4
Jason Johnson, MetroNational
Scott McClelland, HEB
Cal McNair, Houston Texans
Jacob Monty, Monty &Ramirez LLP
Gretchen Watkins, Shell Oil Company
---
GRANTS COMMITTEE
The Grants Committee is co-chaired by Tony Chase, Chairman & CEO of ChaseSource, LP and GHCF Board Member, and Donna Sims Wilson, Chief Operating Officer of Kah Capital Management and UWGH Board Member, and supported by staff and philanthropic professionals who will develop and execute a grant making strategy and approve grants to nonprofit partners.
Committee Members:
Tony Chase, GHCF Board
Donna Sims Wilson, UWGH Board
Laura Jaramillo, GHCF Board
Y. Ping Sun, UWGH Board
Renee Wizig-Barrios, GHCF
Mary Vazquez, UWGH
Diana Zarzuelo, GHCF
Angel Harris, UWGH
Extended Staff Team
A team of non-voting staff will join the Grants Committee as needed to help review grant requests and provide staffing support.
Annie Hurwitz, GHCF
Andrea Mays, GHCF
Margaret Oser, UWGH
Curtis McMinn, UWGH